According to the South China Morning Post, billions of Hong Kong dollars have been declared at the borders since new anti-money laundering laws came into force in July this year.
In total, it was estimated that HK$42 billion have been declared thus so far by the 3,500 travellers.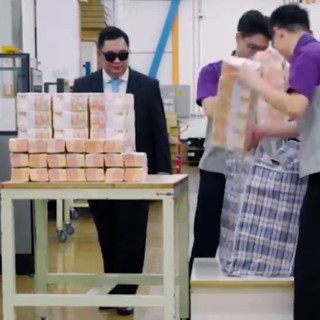 One particular traveller stood out from the rest, carrying an extremely cool amount totaling HK$230 million (or US$29m) in cash! It was reported that: "[the] cash was stored in more than three waterproof bags while being delivered by hand to Hong Kong from an Asian country via sea." It was reported that the huge wad of cash was closely guarded by hired guards, thankfully.
According to the SCMP, approximately 80% of those making declarations at the borders were from financial institutions, such as banks and money changers. These travellers came to Hong Kong mainly via sea, interestingly, and the rest came via air and a small majority via the land borders.
As previously reported by us back in June this year, cash sniffing dogs from Britain will be employed to sniff out undeclared cash. It appears that these dogs have had limited success since enforcement of this new law, as approximately 15 offenders have been busted carrying amounts over the limit and not declarding them.
For those leaving Hong Kong, you only need to declare amounts over the threshold if requested to do so by officials. As of 16 October 2018, the 3 months' grace period no longer applies and thus, first-time offenders will be fined HK$2,000.
For repeat offenders? You will be fined HK$500,000 and/or jailed for a maximum of two years without prior warning.
Declare your cash and do not under"woof"stimate the sniffing powers of the canines!
Connect with us: –
 Facebook  
 LinkedIn 
 Google+ 
 Instagram
T:    (+852) 6094 9452
W:  www.tjassocs.com
E:    info@tjassocs.com
THOMAS. JEFFERSON ASSOCIATES LIMITED
Suite 2302, 23/F New World Tower 1
18 Queen's Road Central
Hong Kong SAR

Copyright © 2014 – 2018
Thomas. Jefferson Associates Limited.
All Rights Reserved.